Attorney Profiles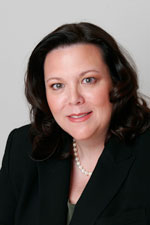 Elizabeth Plott Tyler, partner, received a BA degree from UCLA (1985) and a JD from Vanderbilt University School of Law (1990). Before founding Tyler & Wilson, Ms. Tyler was General Counsel and Vice-President for Plott Management Corporation, a company specializing in assisting long-term care facilities, hospices, home health agencies, DME companies, and other post-acute providers. She has been involved in all aspects of long-term care, hospice and home-health services, including regulatory compliance, liability risk management, government relations, vendor contracting, human resources, quality assurance, contract negotiation, media management, real estate development, as well as such financial services including accounts payable, accounts receivable, and third party reimbursement.
As an active member of the California Association of Health Facilities, Ms. Tyler participates in the development of industry policy with respect to legislation, litigation, payment, and other matters. She presently serves on the Governmental Relations Committee, Chairs the Regulatory Subcommittee, and actively participates on the Legal Subcommittee. Previously, she has served on the Payment Subcommittees and the Workforce and Consumer Task Forces. She is also an active member of the American Health Lawyers Association.
Ms. Tyler presents seminars on healthcare, business, and regulatory issues. She is frequently an invited speaker at trade association meetings and public educational sessions on topics affecting health care recipients and providers as well as small and mid-sized business owners. Additionally, she has drafted state and federal legislation addressing regulatory and financial issues relating to post-acute healthcare.
---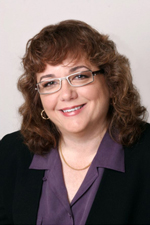 Christine J. Wilson, partner, received her nursing degree from the Los Angeles County Medical Center School of Nursing (1980) and her Juris Doctorate from Whittier College, School of Law (1986). Before completing her law degree, Ms. Wilson held various positions in both acute and skilled nursing facilities as a registered nurse, with a special emphasis on the health care needs of elderly and disabled individuals.

Ms. Wilson was previously associated with the firm of Stein, Hanger, Levine and Young where she handled a wide variety of civil litigation matters. She later became Senior Associate General for Plott Management Corporation, where she continued her practice in the area of business and civil litigation as well as employment law and other corporate legal matters.

As a member of the firm of Tyler & Wilson, she counsels businesses, health care providers and consumers regarding a wide variety of legal issues. She also advises individuals and couples on life planning including wills, trusts and powers of attorney with a special emphasis on the needs of non-traditional families and same gender partners. While she still handles a wide variety of civil litigation matters, she has also refined her skills as a mediator, currently serves on the mediation panel of the Los Angeles County Superior Court and is available to both businesses and individuals for private mediations.

Ms. Wilson is a member of several local and national bar associations, including the Los Angeles County Bar Association where she has served as Co-Chair of the Bioethics Committee; she is also a member of the Joint Bioethics Committee of the LA County Bar and LA County Medical Association and a member of the Trusts and Estates section of the Beverly Hills Bar Association. Ms. Wilson's published works include Rose & Wilson, An Overview of the Law of Corneal Transplants, Corneal Surgery (C.V. Mosby 1986), and CPR Training Brings Life Support Issues to California Nursing Homes, 7 Whittier L. Rev. 591 (1985). She is also a co-author of the 2005 "Domestic Partnerships" treatise published by California Continuing Education of the Bar. She also regularly provides educational programs for health care professionals as well as for members of the public on business, health care, domestic partnership and estate planning issues. Ms. Wilson has also been called upon regularly as a legal commentator on local Los Angeles public radio station KPFK FM.
---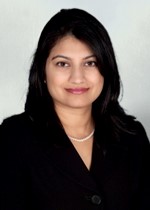 Shilpa R. Dharwadkar, associate, received a BS degree from the University of California, Riverside (1995) and a JD from Whittier College, School of Law (1998). Ms. Dharwadkar�s practice focuses on health care litigation including state and federal administrative hearings and appeals arising from citations, surveys, complaints, discharges and license revocations. She also has extensive experience with employment and HR legal issues including unemployment and discrimination claims as well as medical leave/modified duty requests. Finally, Ms. Dharwadkar handles medical device failure and CLIA issues.
---